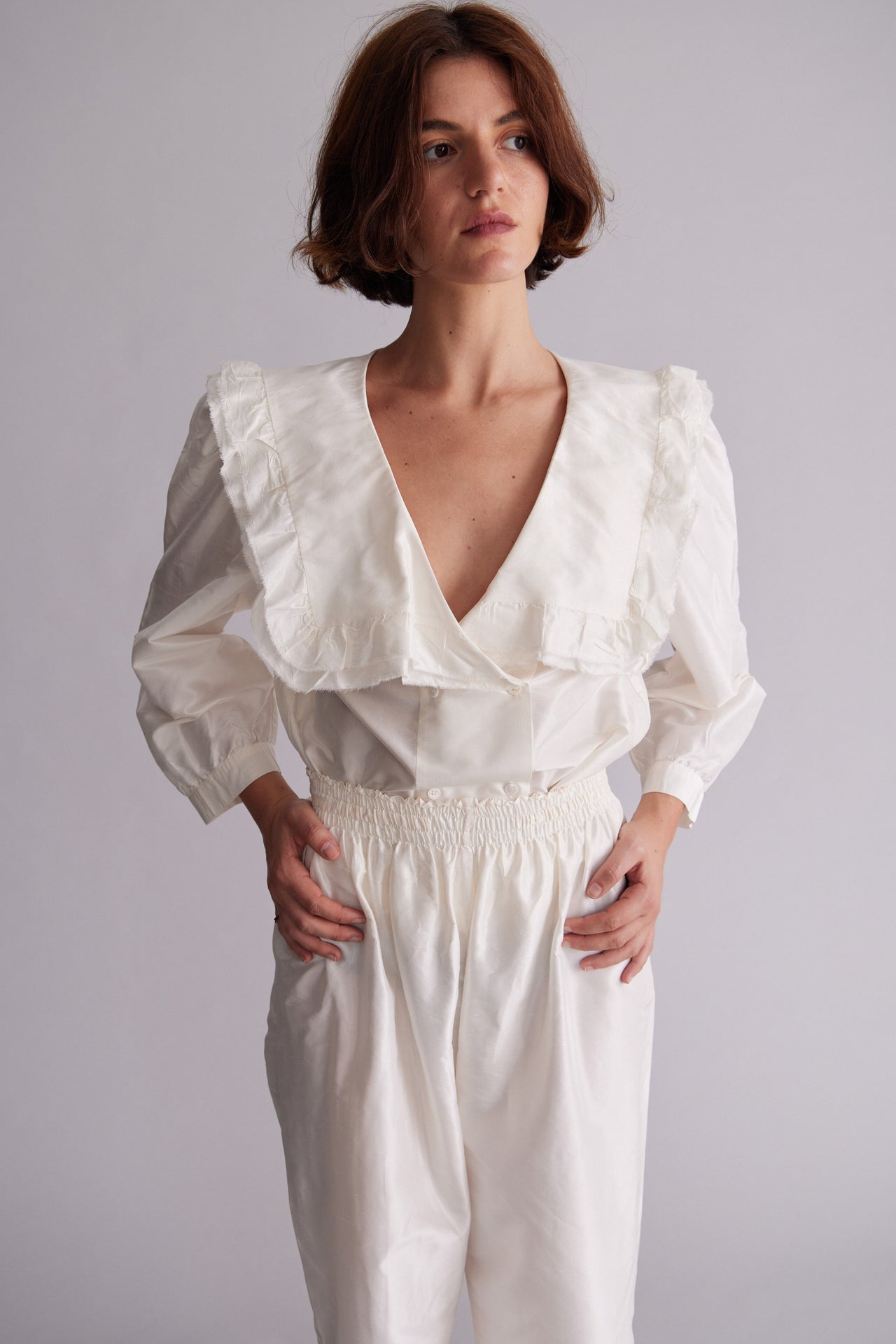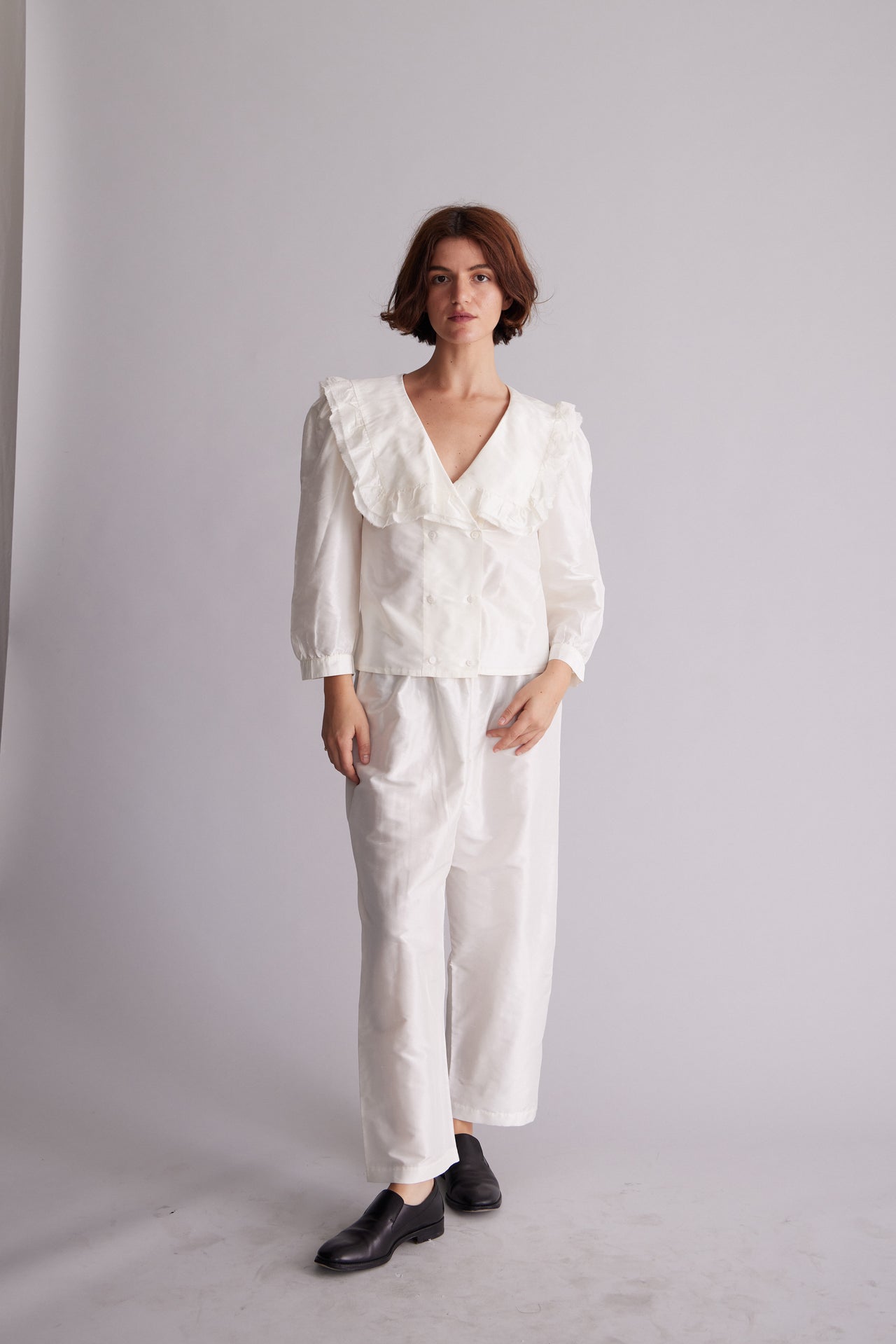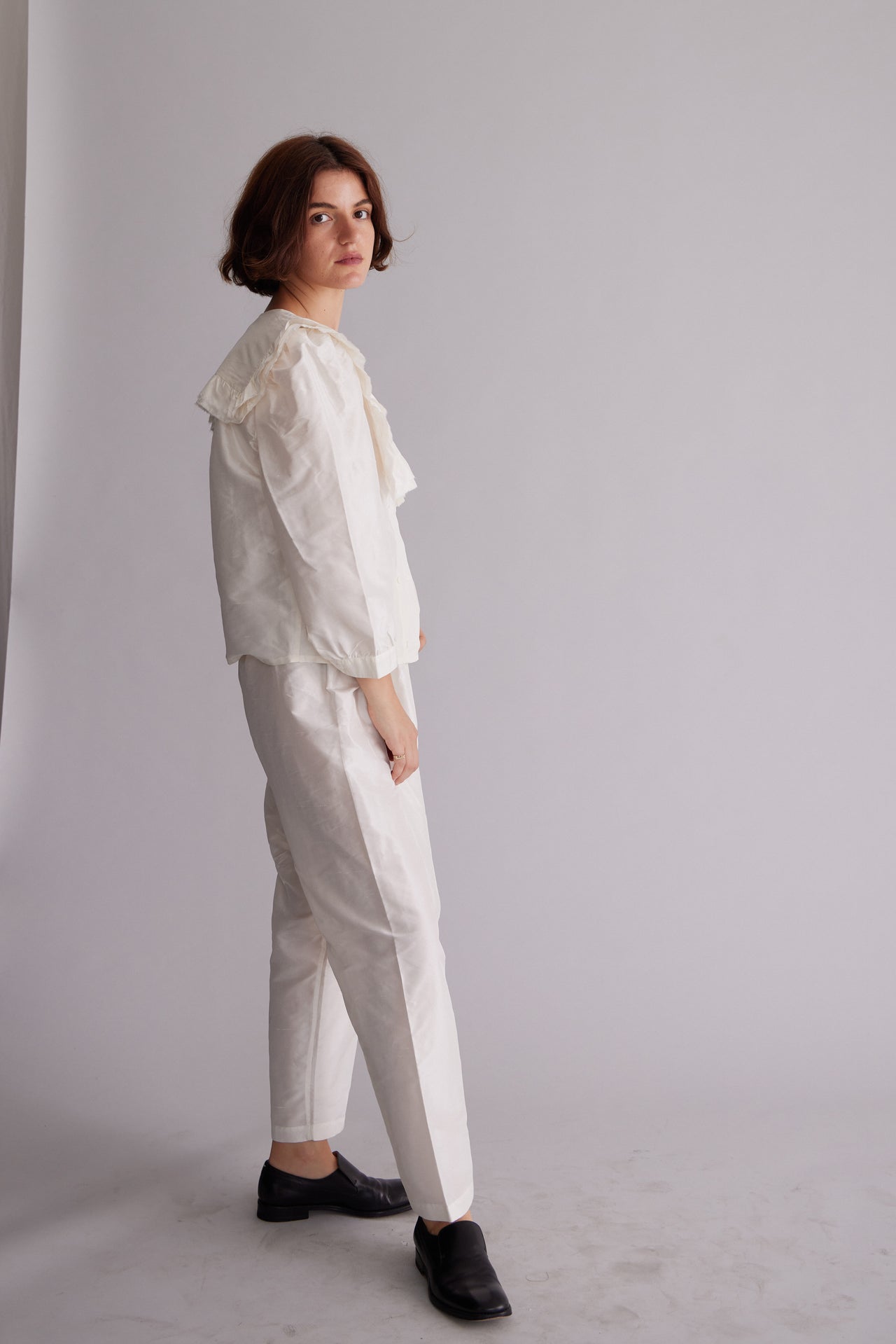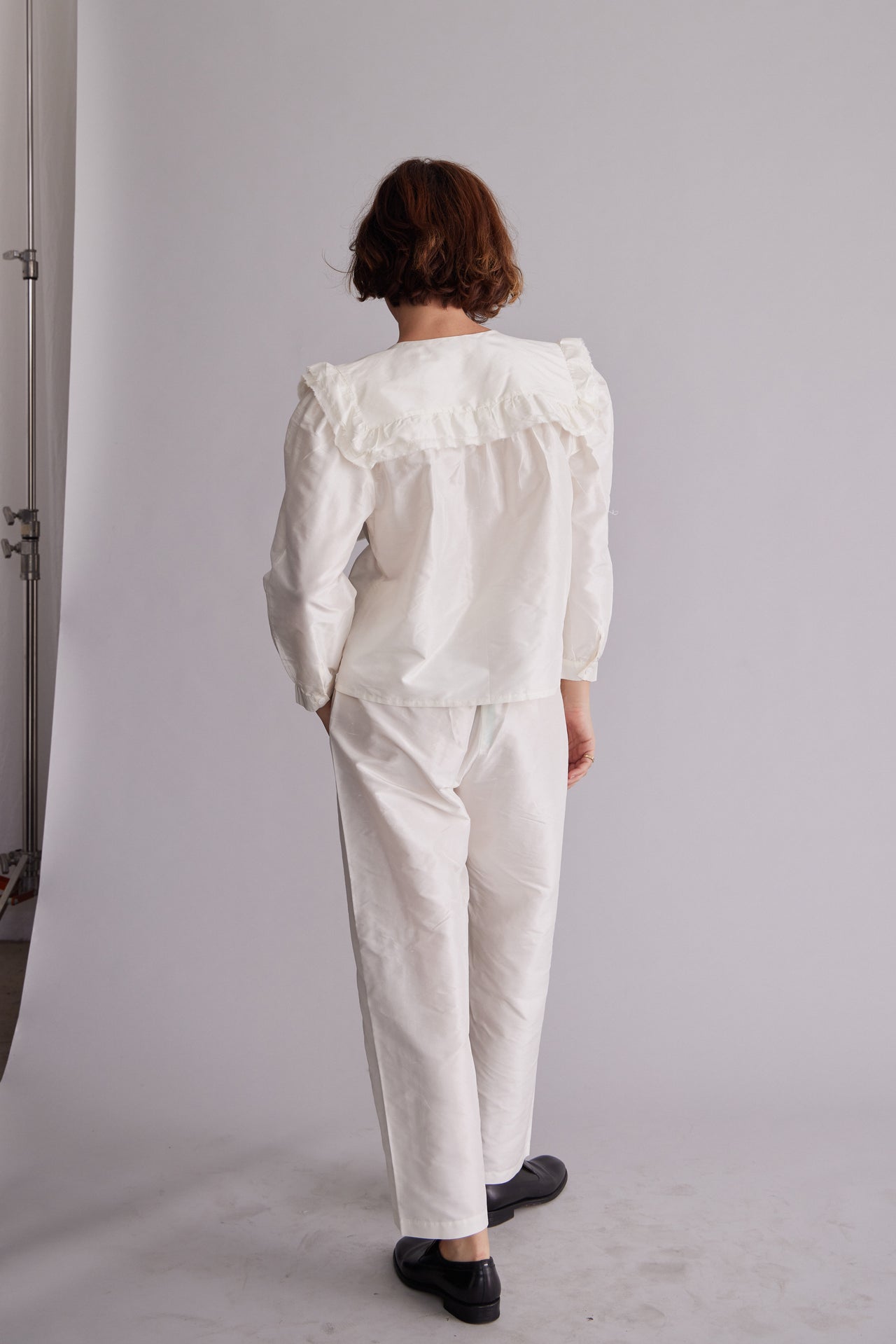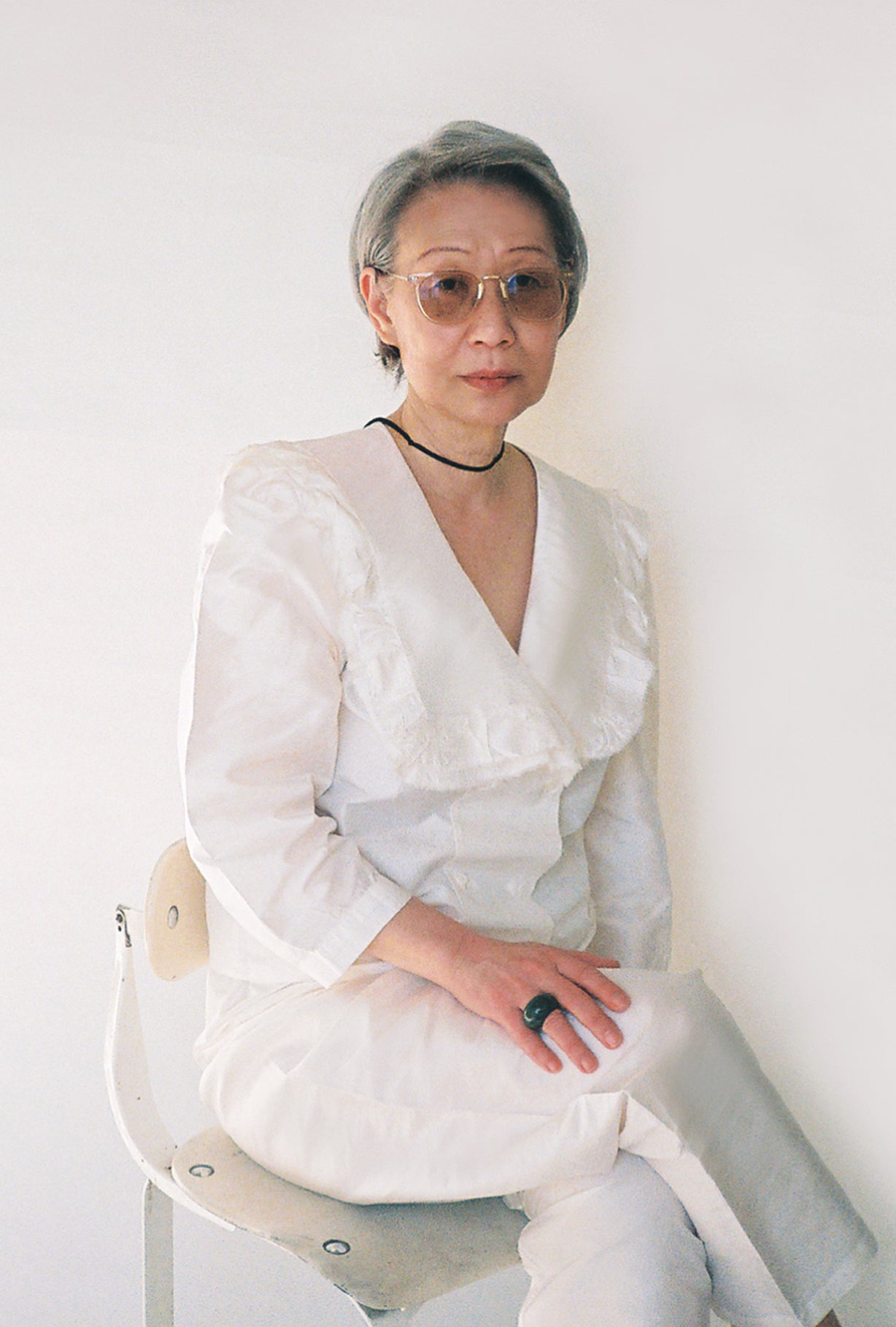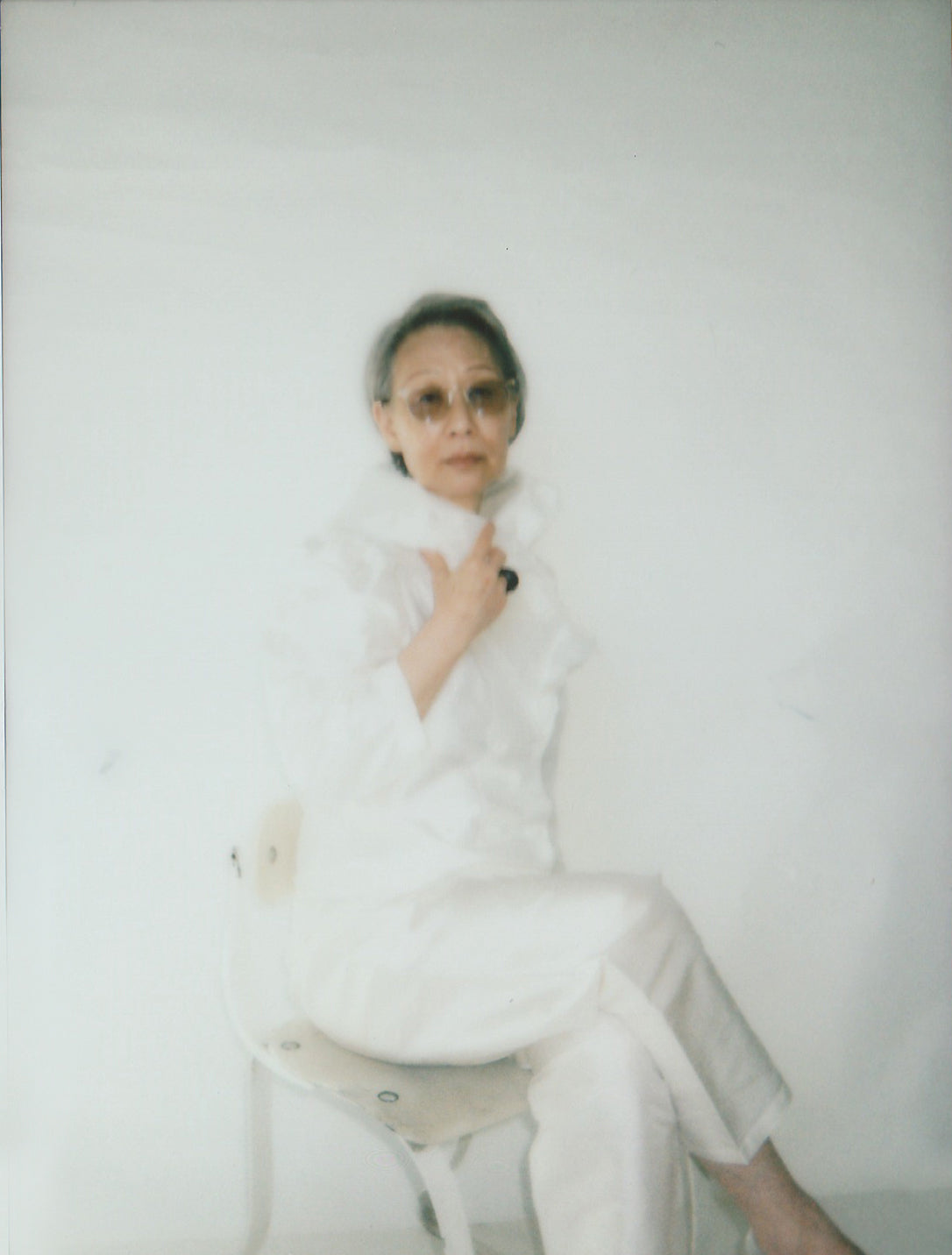 Vienna Blouse White
$395.00
CM103
Vienna Blouse
The top to wear to meet Faye Wong at Danceteria in Shanghai in 1930 to see Klaus Nomi's new band.  Exuding a specialness in form and content, made in raw silk taffeta so each piece is transcendent with a demeanor all its own, notes from the stand-out avant-garde— the Vienna Blouse.
White, 100% Silk Shangtung
Tailor made in Shanghai
Intended for an oversized fit — Dani and Misako are wearing a size Small.
The Vienna  Blouse ships within 1 week of order date  — please contact info@chelseamak.com with any questions.
Please note that the Vienna Blouse is a Signature style and not eligible for any discounts.