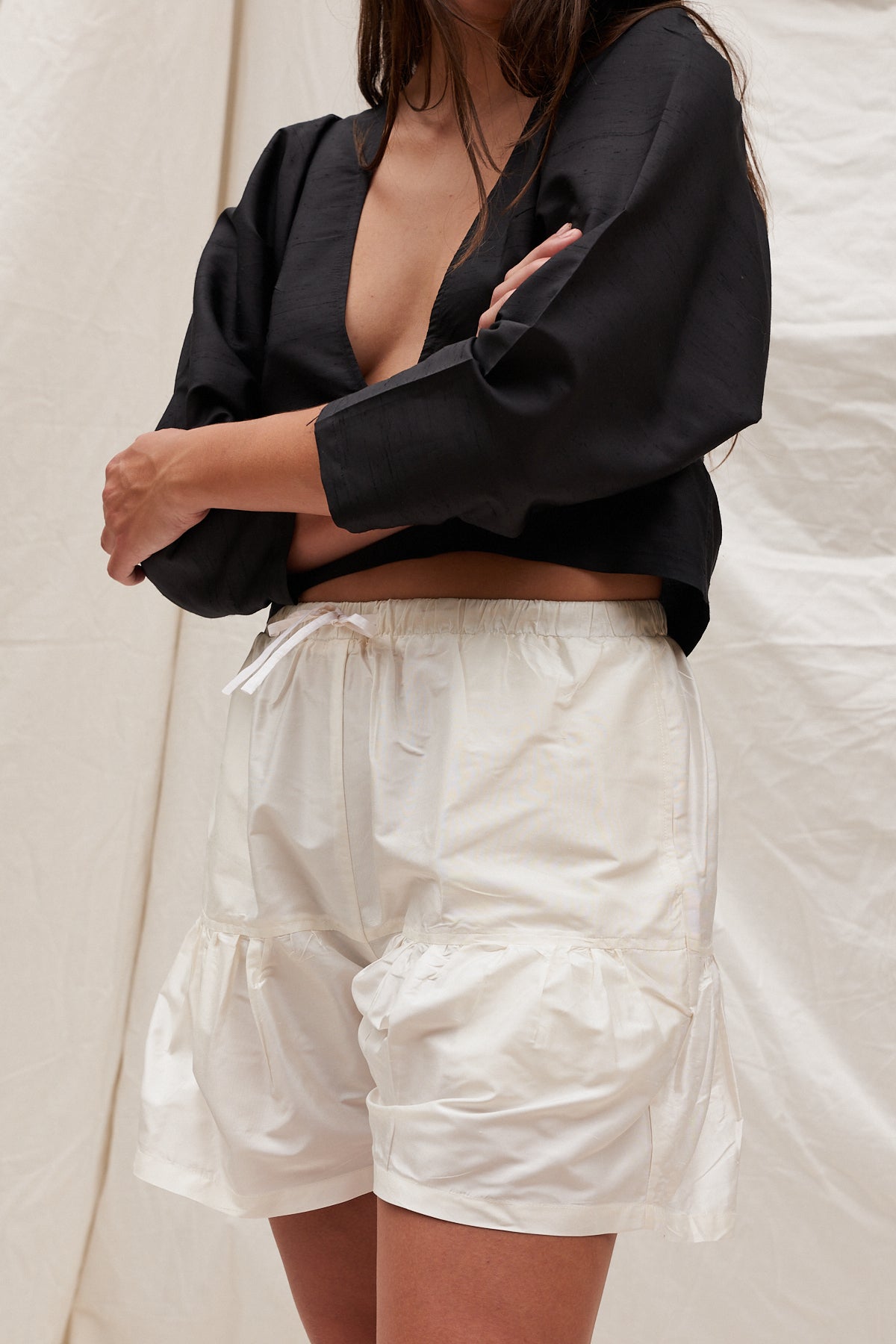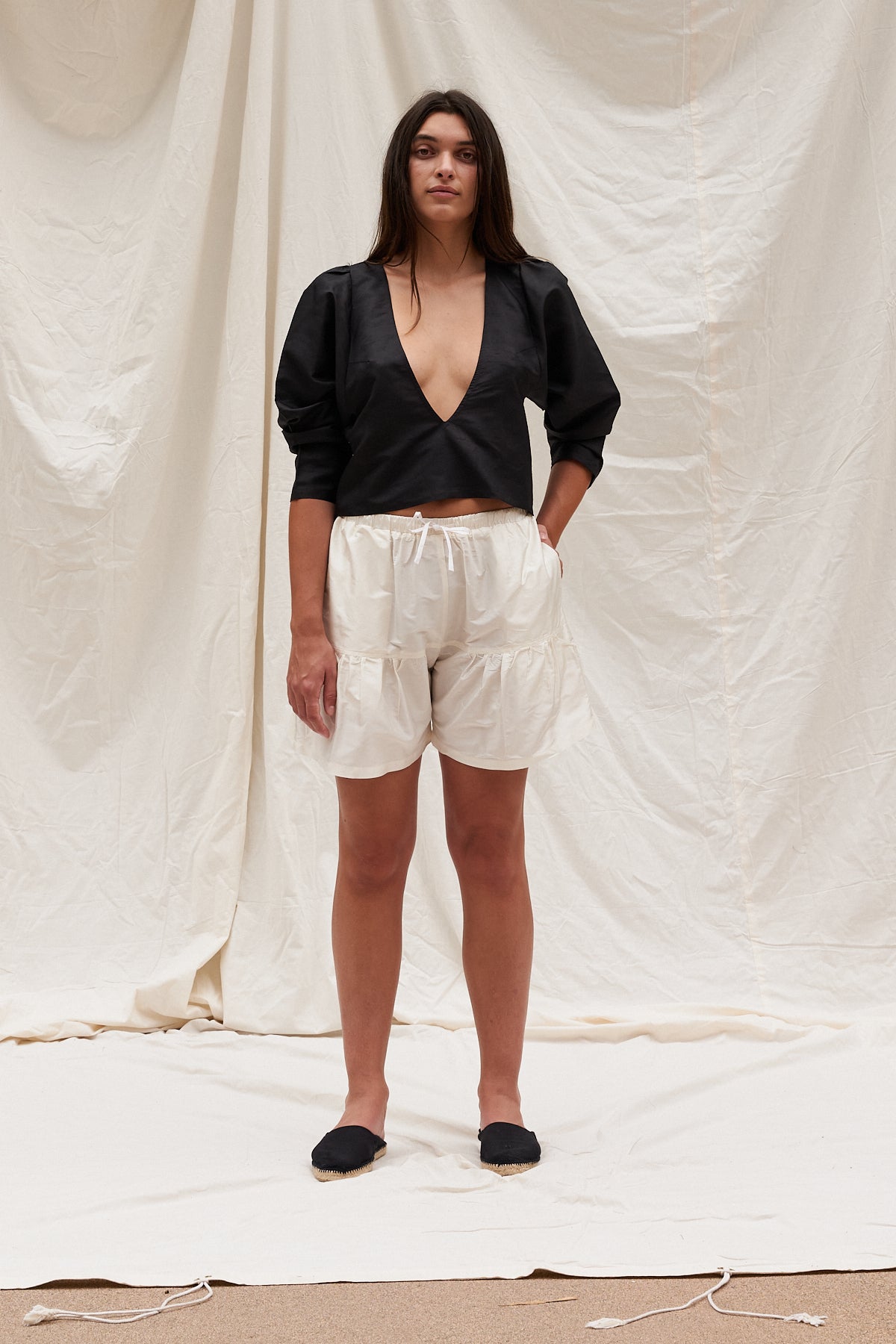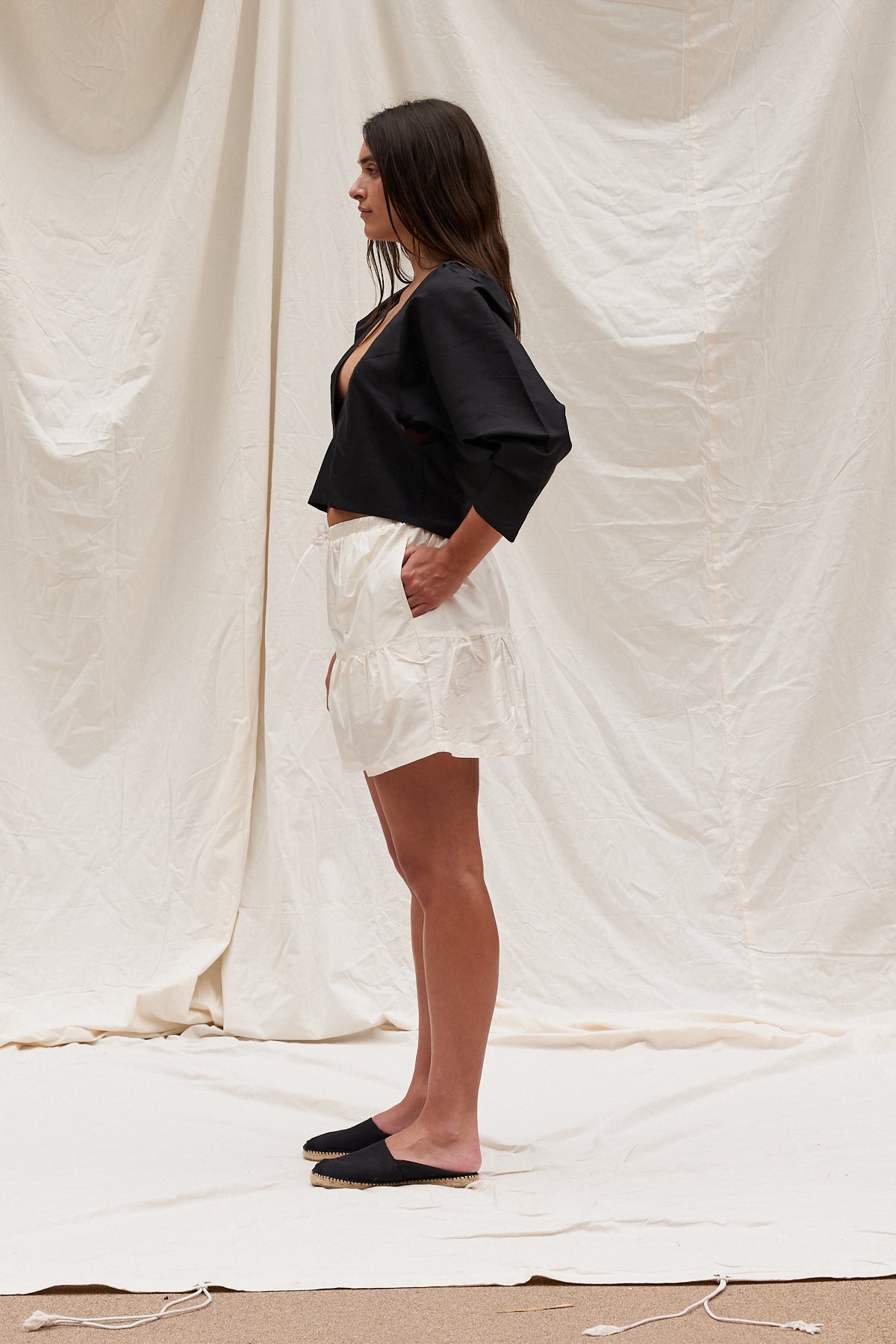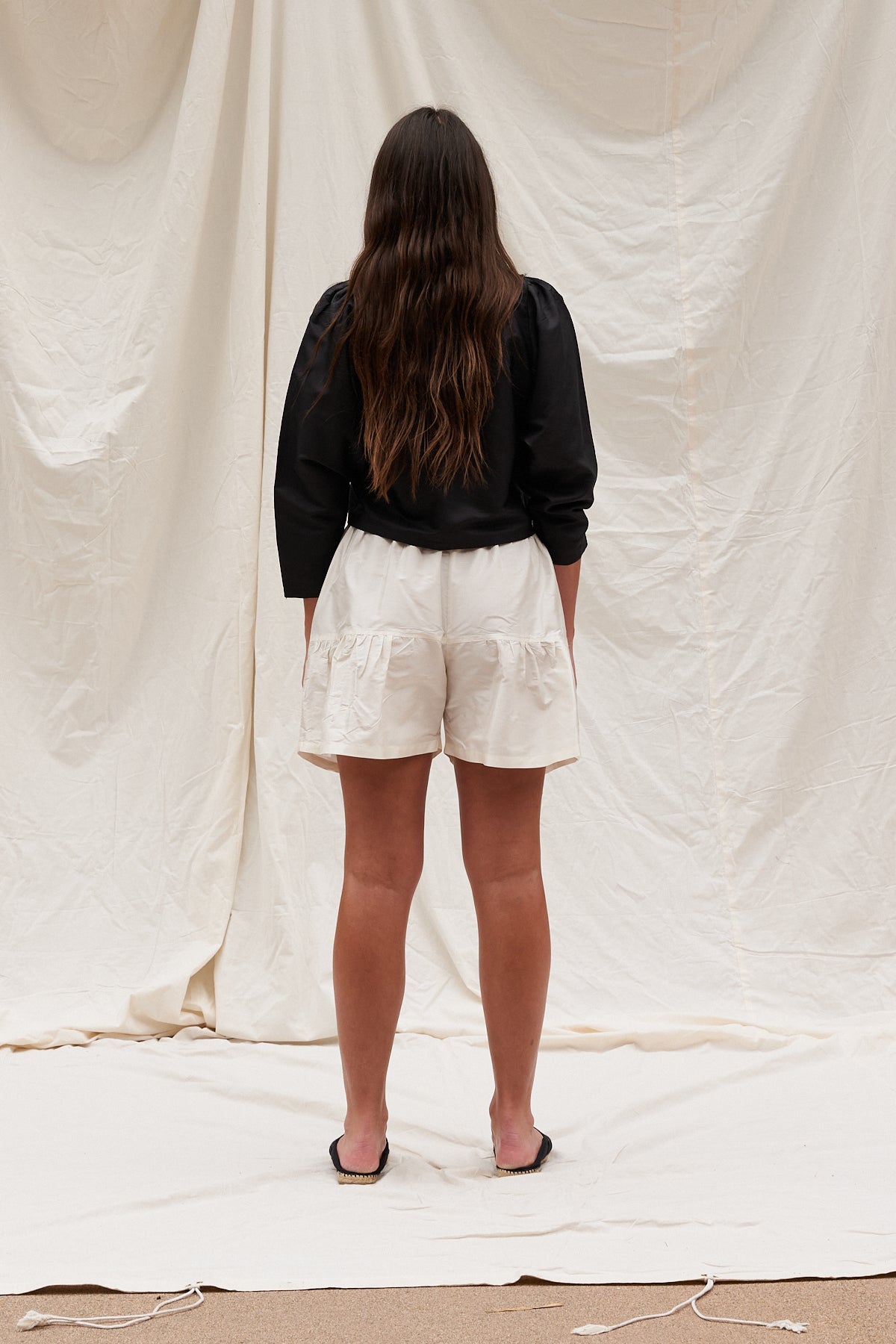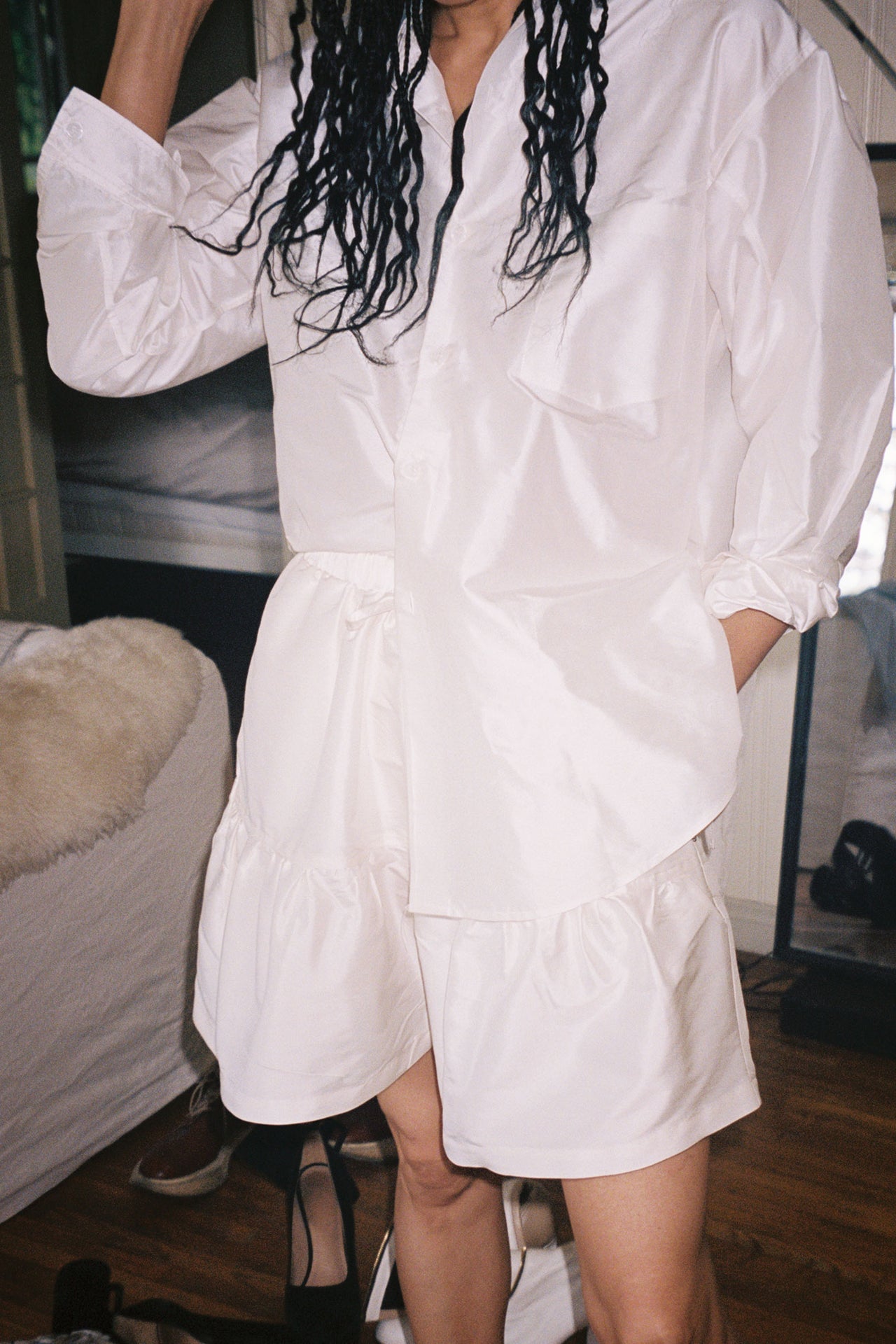 CM319WH
Relaxed, tiered femme short with an elasticated waistband and pretty shirring. Pockets at sideseams.

100% Silk Shantung
Tailor-made in Shanghai
US Sizing XS-L
Fits true to size — Zoe is wearing a size Small
The Orlando will ship within one week of order date. This style may be available at one of our select retailers — please contact info@chelseamak.com for more info.